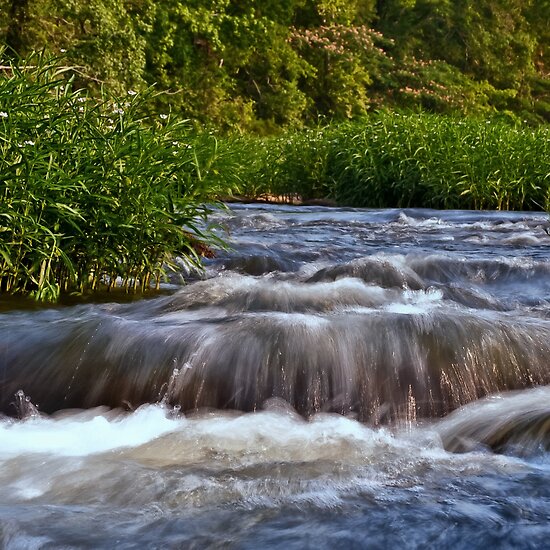 Saturday was mine birthday and the birthday boy woke up early and drove to the Cahaba River National Wildlife Refuge located in West Blocton, Alabama. West Blocton hosts the Annual Cahaba Lily Festival which was held this year during the Memorial Day weekend.
The Cahaba Lily grows to about 3′ tall and develops from a bulb that lodges in the shoals. Also known as the Shoals Spider-Lily in some areas outside of Alabama, it flowers from roughly between Mother's Day and Father's Day and is only found in Alabama, Georgia, and South Carolina. While largest strand of this flower in the world is recorded to be located at Hargrove Shoals, I can't ever remember having seen a Cahaba Lily before.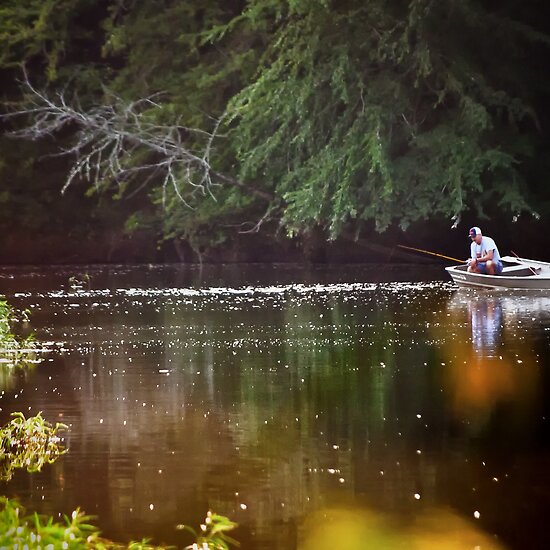 So with time running out for this season, I decide that I was going to see one may even two. I arrived at the Wildlife Refuge to find that several other people were also enjoying the morning on the river. The lily grows on shoals out in the middle of the river. Therefore, a canoe would have come in handy to really take nice macro images. This wasn't going to happen today. I didn't have a canoe, and I'm still waiting for my macro lens to be returned from Tamron where it is being repaired. Since these plants only bloom between May and June, the peak for blooms had already passed. However, I'm scouting the place out for next year.
I was able to park at several small pullouts along the small one lane gravel road that parallels the Cahaba River long enough to capture a few images, and then I would move on down to another one. I was able to take a couple images of a Morning Glory and some fishermen out on the river. One of my favorite image of the trip is one I titled "A River Runs Through It".
We haven't had very much rain lately so at this location I was able to step onto several rocks and then make my way out to the middle of the river. Adjusting my tripod I placed the camera just inches above the river, and using a slow shutter speed I was able to capture the water running as it ran through some aquatic plants.
I returned to the car and continued to drive down the small road. I'm sure that I missed it, but a small parking lot might have been a good idea. Now it could have been one at the end of the road, but I found a good place to turn around and did so before the banjo music got cranked up. I really didn't feel threaten, but I also wasn't sure just how this road was going to end either. I most definitely plan to go back again, hopefully with a canoe.